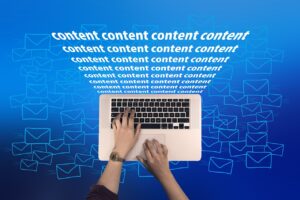 Content Strategy and Marketing
It is a process to share your story, generate awareness, establish your brand, build relationships with your target audience through focused, authentic, engaging, enriching, valuable, and informative content. We focus on the following:
Content Creation
Content Curation
SEO copywriting
Personalized SEO Web Content
Infographics
Content for social media platforms like Facebook, Instagram, Twitter, LinkedIn, YouTube, etc., for marketing & advertising, blogs, articles, landing pages, e-books and various online or traditional, internal and external communication channels, publicity materials and marketing collaterals etc.
PR campaigns, advertorials, press releases
E-mail campaigns content.
Keyword research for SEO content.