Why Communication & Content Strategy is Important?
Communication is a continuous exercise done by all of us at a conscious or subconscious level.  We keep communicating every moment with ourselves, with others, or with nature.
Humans and animals are blessed to have this as an inherent skill.  It is endless learning and requires efforts to enhance it further.  We keep improving with inputs from various sources like parents, peers, mentors, society, and so many times even strangers teach us a lesson in communication.
We know that communication is one of the most important life skills, enabling us to convey effectively to other people and in turn, understand what is said to us.
It is a cycle of developing social relationships by the way of sharing thoughts, ideas, or messages to the right audience, asking and receiving back the communication, hence it forms a complete channel.
Over the years communication has evolved with growing technological developments.
Before social media came into existence, it used to be through phone calls, emails, personal meetings, exhibitions, conferences, and more ways evolved through devices like telex, pagers, fax, telegraph, etc.
Now with social media, there are many new avenues and channels for fast and live communication. We have blogs, articles, campaigns, webinars, videos, and platforms like Facebook, Twitter, Instagram, Linked In, Tumblr,  Telegram,  YouTube, and many more.
Social media segregates the channels with respect to their usage and features as mentioned below:
Facebook, Linked In, and Google+ are known as social networking
Twitter and Tumblr are microblogging
Instagram, Snapchat, and Pinterest are photo sharing
YouTube, Facebook Live, Periscope, and Vimeo are video sharing
In terms of usage, all countries have different lists of popular social media networks. In India, the number of internet users both in rural and urban areas has increased over the last few years, especially in 2020. It is expected to cross the figure of 639 million users by December 2020.
As per the survey and details from the Internet & Mobile Association of India (IAMAI), Indian mobile data users consume 11 gigabits (GB) of data each month on average. This is the highest globally and ahead of countries like the USA, China, Japan, South Korea, France, Germany, and Spain.
No more communication is based on traditional calculation and imagines the reach and penetration of any message in India and across the world with this kind of growth in social media and users. That's where the communication strategy is required to play a vital role in all the campaigns.
Top Social Media Sites in India 2021 as per User's Traffic
As per displayed figures in an article named India Social Media Statistics 2021 following are the Most Used Social Media Platforms in India 2021
Imagine the reach and penetration of messages in India and across the world with this kind of growth in users across all social media platforms.
There is hardly any impact if you keep on sharing your views/messages without taking into account various important points as below:
Audience Persona
Target Audience
Type of Message
Objective
Channel
That's where the Communication & Content Strategy plays a vital role in all digital marketing campaigns. Plan once you have complete clarity of all these vital points and the purpose of your communication.
Are you aware of the various expressions? Which one to apply? Where to apply? Which one to ignore?
There are many types, expressions, elements, styles, and approaches to the way you can communicate.  There are external factors such as geographical areas, religion, gender, age, customs, beliefs, etc. limiting the channel of communication.
It can be divided into four main categories:
Verbal – it involves the usage of words and is spoken communication to convey our thoughts, ideas, services, products, or knowledge. It is through phones, video conferences, 2-way webinars, VOIP
Non-verbal – it involves an unspoken form of communication like body language, gestures, facial expressions, signs, and emoticons.
Written – it involves the usage of words or symbols in a written manner through letters, emails, websites, blogs, Facebook posts, tweets, agreements, etc.
Visual – it involves a graphical representation of information to create meaning and includes infographics, mind maps, charts, graphs, etc.
Communication can also be categorized based on psychology and style, but it is part of social etiquette that the conduct of communication should be maintained.
Assertive – it is a clear and controlled kind of way to express both positive and negative opinions or ideas in a way that the message, reply, or opinion of another person is also respected.
Aggressive – In the age of social online platforms or otherwise also, this kind of communication sounds very rude wherein the view and opinions of others are not taken into account. Actually, it is a harmful kind of communication style.
Passive – though it is known as one of the ways to communicate, in the end, it turns out to be a one-way as the receiver might not provide any feedback or ask any questions or interact as the message is not understood. At times, it is because the listener or reader would keep the opinion to themselves due to differences in opinion.
Manipulative – This is not the kind of communication ideal for any situation or by any person, in turn, to influence or control the opinion of others to their own advantage.
Submissive – It is basically a style where the communicator uses a very soft tone and not realizing what best they can offer. It ends up in a very confusing manner for the receiver.
Communication can be formal, informal, personal, or official depending upon the approach being used by the communicator.
Essential Elements of Communication 
Every step is significant to make it a successful interactive circle of communication. It may sound simple but requires a strategy to be delivered with ease and is effective.
Sender – Is it a personal message or on behalf of the group or organization or community?
Objective – What is the objective? Clarify your purpose. What do you want to share and why?
Concept, Idea, information – The message to be formed depends upon what you want to convey.
Message – It should be appropriate and well-defined as per your audience and channel so that it is understood clearly.
Channel/Medium – Every platform and communication medium has different requirements for drafting the message.
Time-Place – When and where you wish to share the message is also worth considering in your plan.
Reception – You must try to interpret how your receiver will receive it.
Receiver – Who is your receiver, means all messages are generated keeping the target audience in mind.
Grasp / Understanding – At the end, you must try and get the notion of the level of understanding your audience out of your message.
Response – You must analyze the responses and be interactive. A responsive audience is always better as compared to a silent one.
In addition to all the points, a few more are to be taken care of while communicating through webinars, videos, phones, etc. as applicable.
Keep your tone open, friendly, and professional.
Speak slower as compared to any face-to-face communication, to ensure that the receiver has time to grasp what you convey.
Summarize what you understand and confirm with the other audience what they meant to convey.
Recap with if any clarification is required, answers to the queries or a call to action, etc.
Confirm the takeaway from the communication.
Impact of Social Media on Communication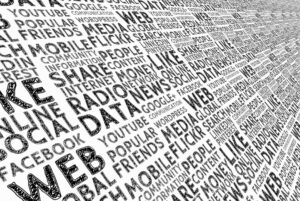 Positive:
The world is getting closer.
The speed of communication has increased.
Constant and live communication.
Traditional ways are replaced by modern and new ways.
Plenty of channels and modes are available.
Not very expensive.
Messages are delivered across geographical boundaries and to the target audience.
Knowledge or information spreads in a few minutes.
The choice to select the time, location, age, gender, profession, etc. of your target audience.
Response/feedback can be measured
Knowledge or information can be reached in a few minutes.
Negative:
Face-to-face and personal communication is the primary mode of communication for humans but it is now replaced by social media. Social media is a blessing for mankind but the importance of human-to-human and face-to-face interaction cannot be undermined.
With increasing speed, an unnecessary sense of urgency is created.
With so many messages floating across various platforms, the real ones get lost or lose value.
You have no control over what others say about your brand.
Poorly executed messages can destroy efforts in a minute and it's difficult to erase.
Over-dependence on social media.
Traditional means of communication are ignored due to cost or reach.
Fake news/incorrect information travels very fast.
People rely on social media for feedback rather than checking with their friends or family.
Thanks for your time and for reading this article. Hope you liked it. If yes, please share it with your friends and colleagues.