Let me share my experience and inspiration to make a logo for a start-up, blog, and website. Making a logo is like the first page of the journey towards creating a brand.  Let's find out how our thoughts, core values, and unique personality of our business are transformed into a visual symbol. I decided not to use any pre-made logo templates or AI logo builders. Who else can express the philosophy and transform it into the logo, except the creator of the business, blog, or website? It's like starting to build your own home as per your feelings.
What is a logo and why it is important?
A logo is not only a visual element including graphic design and name but is like the first page of your journey on which the brand is built. A logo is important for any to convey the philosophy of what your brand is built around. Before we make the logo, we must understand the core value, purpose, belief system, and philosophy of our business as the logo is based on an authentic impression of your brand personality.
Do people care about the logo?  
Let me share…. the answer is both Yes and No.
The answer is No when your business is new. People interact with people and not logos. People remember you for their experience, interaction with you, and the value you add to their life with your product or services. 
The answer is Yes when the logo quickly grabs viewers' attention and subconsciously connects with the company's values and personality. Our minds recognize the logos of the established brands correlating with our interaction and experience over the years.
Attention spans are short these days with so many choices. A logo is important to your business because it communicates your identity, values and it has a deep symbolic association connected to people's memories and emotions.
Shape and color combination plays an impactful effect on your target audience.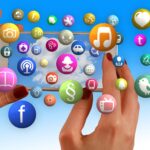 Choice of a particular shape and color for your logo should be in sync with the philosophy of your business and depends on your industry/niche and target market. It should be versatile, unique, and communicate your values. The right combination can visually communicate the feeling your company is projecting to consumers. The choice of colors must be different from others in your space as a logo helps in establishing your identity and improve brand recognition. 
Points to take care of while building a logo and brand
Selecting the name, typography, graphic representation, colors, etc. for the logo of Social Mantras was an effort similar to rediscovering yourself. I started with a negligible budget and instead of hiring a logo designer, I started it on my own, as the logo of my website must convey my thinking, unique identity, values, philosophy of my work ethics, and passion I carry for my niche.
Selecting the name – Social Mantras
Here word social conveys community or public and this is what we are trying to target through Digital and Social Media Marketing, so I decided to take the word Social as a first word. 
Mantras, the second word depicts a sacred syllable or verse considered to have a spiritual value. Mantras can either be spoken aloud or be recited in one's thoughts. Isn't it what the passion for your work is? My work is like a meditation for me, especially when I know I love what I am doing. The mantra of my life is to keep on working (similar to chanting) consistently to achieve success. Keep on working aloud (yes it's good to share with others) or quietly at my own pace. Meditation and work both influence my mind and body positively. 
Shape and Symbol of the Logo
The shape of the logo is inspired by the beautiful flower Lotus and its petals. Lotus symbolizes self-regeneration, enlightenment, and purity. Nature teaches us meaningful lessons and the learning we get from Lotus is to keep blooming and the way it produces the most beautiful flower even when its roots are in the dirtiest waters. To me starting this blog and website is like the start of a new journey. It too relates to my struggle while trying to restart my professional life and not giving it up. Like a Lotus, I too wish to produce beautiful work for myself and others, no matter how much struggle is required to establish my existence. Through this symbol, I wish to convey to all that let's keep smiling and try to bloom beautiful lives for us and for all around us. 
Choice of Colors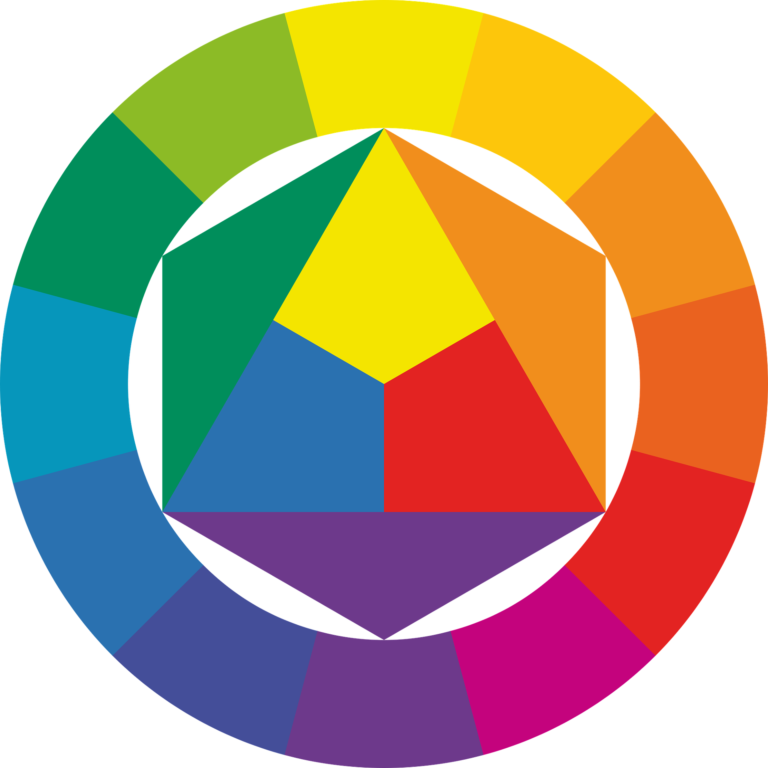 The colors of the petals are selected based on the belief through subconscious choice, values, niche, and how the target audience will perceive to see it in combination with each other. 
I used orange and blue from the tertiary colors and not from primary or secondary ones. It is to ensure that logo is kept smooth and calm and to avoid it being bright, loud, or confusing. It is seen that the most powerful brands stick to a simple color palette of less than three main colors. So, I too kept it simple with two colors. Orange color is perceived by the viewer's mind as a color with a form of energy, balance, warmth, creativity, cheerfulness, and enthusiasm. Blue is a great choice to inspire a sense of calm, trust, strength, wisdom, loyalty, respectability, sophistication, and healing. 
It took me time to learn and understand various color theories, color groups, color wheel, set of complementary and analogous colors, and which shade of orange and blue is to be used.  Color theory is a very vast topic and not in my purview to discuss it here but the fact is that so much research has gone into color therapy by the experts. Choice of color depends upon various aspects of your personality, emotional state, and state of mind.  It is advisable not to decide the colors of the logo instantly as it requires your time and wise decision as per the mission of the company, niche, and target audience. I tried amalgamation of all the factors while deciding the shape and colors for my logo.
I realized in this entire exercise of making a logo and selecting all details that there are no Mantras to digital success except the consistent interaction with your target audience. Ensure that the interaction is engaging, enriching, valuable, and informative. 
I intend to keep sharing these mantras and valuable content writing in my blog covering topics from digital marketing, social media marketing, and communication management (digital & traditional), and much more.  
Finally, would convey Thanks to you for reading till here and hope you continue visiting my blog.  I cannot end this article without referring the graphic designer Latika Dhingra to give the logo a final face as per my visualization and philosophy of Social Mantras.
The creation of the logo, blog, and website would not have been possible without the encouragement and guidance from Mr. Deepak Kanakraju during the program 'DDIP' to learn and upgrade my knowledge on every topic under the subject of Digital Marketing. I learned to implement my knowledge and that's how I have been able to design, develop and generate content for my blog and website.
Yes, it takes time but hope you do not forget the Social Mantras of the digital world or life….it's the same….consistent effort.